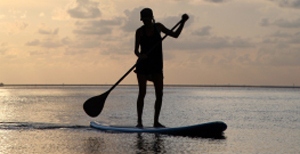 ~Use our kayaks, canoes & stand-up paddleboards to explore on the water ~
Swift Outdoor Centre rents canoes & kayaks for longer trips ~ Hwy 400 at Waubaushene 705-538-0881
2023 Boating-Fishing:
Cottagers with motorboats:
Fishing Licences available online or in Honey Harbour
Learn when & how to fish
in Zone 14, Georgian Bay
For Boat Rental you need:
1. An Operator card or
2. Renter's check list
If you are renting a boat & do not have an operators card, we supply a renter's check list.
2023 Boating:
Cottage Rentals include use of our Pedalboats, Canoes,
Kayaks, Stand-up paddleboards & Rowboat
~Lifejackets & paddles are available at the start of the dock~
1 14-ft Motorboat, 8.5 h.p. is available for rental per day/week:
$90/$480 + HST; Gas is an extra charge. It's best to reserve ahead.
Oars, anchor, lifejackets and mandatory safety equipment are supplied.
Motorboats 25 ft. & less may dock here: $15/day & $90/wk + HST.
N.B. Reserve your spot with us before arriving, please.
We offer trailer parking as a courtesy in our designated lot
~ Boat launching & rentals are available at local marinas ~
(see the map & links below)
Boat Gas, Launching, Docking, Boat Rentals & Water Taxi in South Bay & Honey Harbour:
South Bay Cove Marina - 1-705-756-3333 offers gas only + restaurant
Georgian Bay Landing - 1-705-756-2495 offers gas, launch and docking
Nautilus Marina Inc. - 1-705-756-5534 offers gas, docking + restaurant
Honey Harbour Boat Club - 1-705-756-2411 offers gas, launch, docking and water taxi + boat store
Boat Rentals & Tours in Penetanguishene:
Diverse Boat Rentals & Tours - 1-888-377-7155 offers fishing boats, bowriders, pontoon boats, waverunners & tours